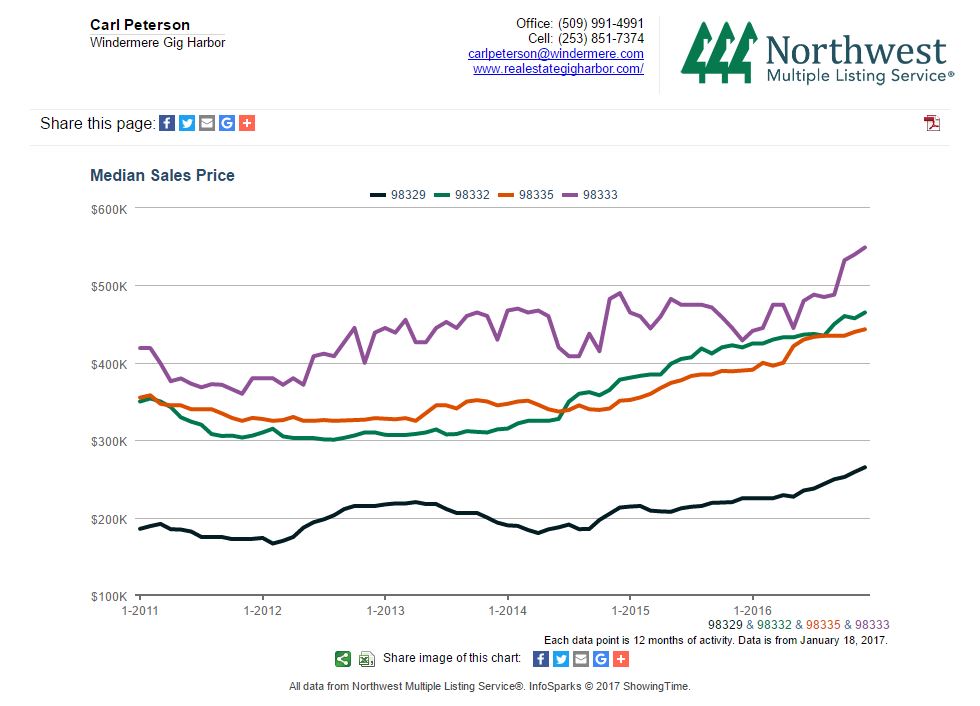 5 Year Trend for Gig Harbor and Fox Island Median Sales Price. Click the link below to see more.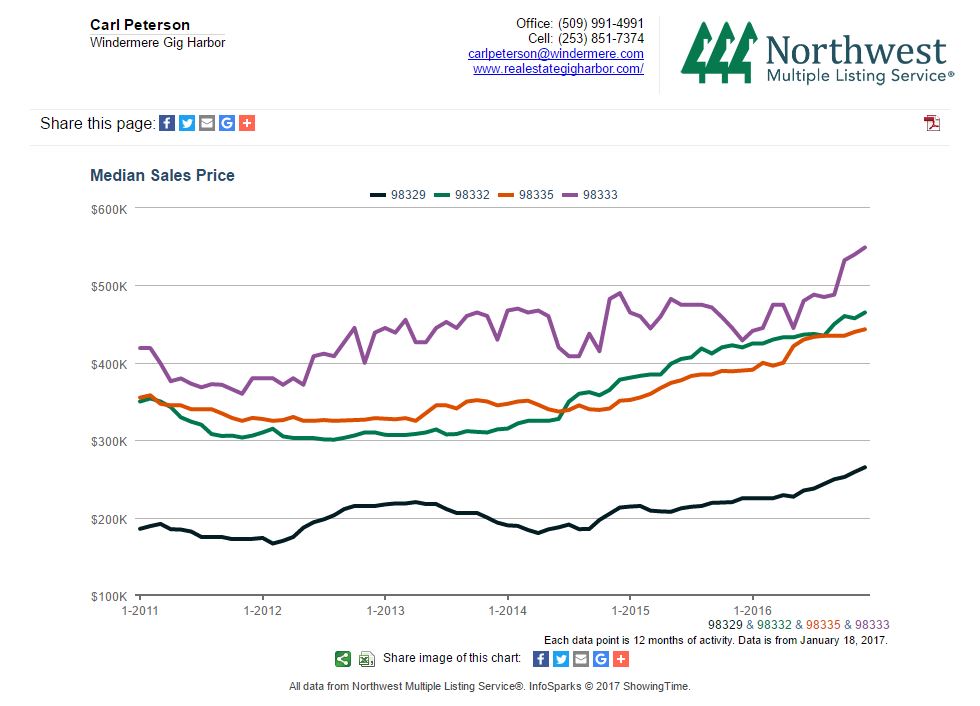 http://nwmls.stats.showingtime.com/infoserv/s-v1/Qrk1-sf8
Call us for more information!
Seahawks Football and Windermere Real Estate
We're proud to be the Official Real Estate Company of the Seattle Seahawks, and to promote this Saturday's game, which we hope will end with a Seahawks win!
We are excited to announce that Windermere's partnership with the Seattle Seahawks will be highlighted in a TV promotion for Saturday's divisional playoff game between the Seattle Seahawks and the Atlanta Falcons. Starting Friday, watch for the promo on Q13 during their morning and evening news programs, and again leading up to the game.
ECONOMIC OVERVIEW
Annual employment growth in Washington State slowed somewhat in the third quarter of this year, but still remains well above the long-term average. Additionally, the jobs that are being created are primarily quality, high-paying positions, which is important for the health of our economy.
Unemployment in the state remains at levels that are somewhat higher than I would like to see, but this continues to be impacted by a growing labor force and modestly slowing job growth. I still expect to see the rate drop a little further as we move through the final quarter of the year.
HOME SALES ACTIVITY
There were 24,277 home sales during the third quarter of 2016—up by an impressive 7.9% from the same period in 2015, and 6.8% above the total number of sales seen in the second quarter of this year.
Skagit County saw sales grow at the fastest rate over the past 12 months, with transactions up by 25.6%. There were also impressive increases in home sales in Thurston, San Juan, Pierce, and Grays Harbor Counties. Sales fell slightly in Jefferson and Kittitas Counties.
Overall listing activity remains low with the total number of homes for sale at the end of the quarter 11.2% below that seen a year ago. That said, I'm happy to report that listings have been slowly trending higher in 2016.
I've been thinking about how sales can continue to rise while inventory remains so low. I believe this is due to an uptick in first-time buyers. These buyers have no home to sell, so they don't add to the number of listings; however, they do cause sales to increase when they buy. This is a good trend to see!
HOME PRICES
As demand continues to exceed supply, we are continuing to see upward pressure on home prices. In the third quarter, average prices rose by a substantial 10.2% and are 3.2% higher than seen in the second quarter of this year.
The current rate at which homes are appreciating cannot continue, and I anticipate that we will see a "cooling" start to take place in 2017.
When compared to the third quarter of 2015, price growth was most pronounced in Lewis County. In total, there were nine counties where annual price growth exceeded 10% and prices were higher across the entire region when compared to a year ago.
Although supply levels are slowly starting to creep higher, we are still solidly in a seller's market. Rising inventory levels should start to do a better job of meeting demand next year, which when combined with modestly higher mortgage interest rates, will see the region move closer toward becoming a balanced market.
DAYS ON MARKET
The average number of days it took to sell a home dropped by twenty-two days when compared to the third quarter of 2015.
All the counties that comprise this report saw the length of time it took to sell a home drop.
In the third quarter of 2016, it took an average of 52 days to sell a home. This is down from the 74 days it took in the third quarter of 2015, and down from the 67 days it took in the second quarter of this year.
King and Snohomish Counties remain the only two markets where it took less than a month to sell a home. Even though King County saw days on market rise slightly from 18 to 20, it remains the hottest market in the region.
CONCLUSIONS
This speedometer reflects the state of the region's housing market using housing inventory, price gains, sales velocities, interest rates, and larger economics factors. For the third quarter of 2016, I am moving the needle very slightly toward the buyers. This is entirely due to the recent increase in inventory levels that I believe will continue through the rest of the year. That said, the region remains steadfastly a seller's market.
Matthew Gardner is the Chief Economist for Windermere Real Estate, specializing in residential market analysis, commercial/industrial market analysis, financial analysis, and land use and regional economics. He is the former Principal of Gardner Economics, and has over 25 years of professional
Maybe you're thinking of selling, maybe you're thinking of refinancing, or maybe you're just curious about the market. But the question is, "What is that domicile of your's worth?"
Such a simple question should be returned with a simple answer, right? Well unfortunately, determining the value of your home–or any home for that matter–can be a tricky process. You can go online and nowadays there are endless websites that will promise you a fast answer with fancy charts and graphs. As tempting as it may be to trust this information, be wary of letting a computer program tell you what your largest investment is worth.
The trouble with these websites is that they have little to no local market information. They are not aware that a new park is being built, or that a four-lane highway is being re-routed, or that you've lovingly cared for and maintained your home.
The bottom line is this: If you're serious about getting an informative valuation for your home you should contact a local real estate professional. These professionals work with the actual people who will ultimately determine the value of your home–the home buyer themselves. This is their profession and they will be happy to sit with you and explain the current market conditions that affect your home value.