To say that Windermere has a lot of Seahawks fans would be an understatement. That's why we are so excited to announce today that we are now the "Official Real Estate Company of the Seattle Seahawks"!
At the center of this partnership with the Seahawks is a new #tacklehomelessness campaign in which the Windermere Foundation will donate $100 for every Seahawks tackle at home during the 2016 season. On the receiving end of these donations is YouthCare, a Seattle-based non-profit organization that has been providing services and support to homeless youth from across Puget Sound for more than 40 years. Since 1989, the Windermere Foundation has donated over $30 million to non-profits that support low-income and homeless families, so partnering with YouthCare and the Seahawks on the#tacklehomelessness campaign is a perfect fit for us.
"We are proud to partner with Windermere, an iconic and locally-based company with a deep commitment to this community," said Seahawks Vice President of Corporate Partnerships Amy Sprangers. "Windermere's brand and values align perfectly with our commitment to this region. It is wonderful that this partnership will make a positive impact on homeless youth throughout the Seattle area."
If you're not already excited about the upcoming Seahawks season, this video should do it.
Now say it with us . . . Go Hawks!
Windermere Foundation 2015 Infographic | Windermere | Windermere Real Estate
If you've bought or sold a home through Windermere Real Estate, you're a part of the Windermere Foundation, and you've helped make a positive difference in the lives of your neighbors in need. The following infographic shows the types of services funded by the Windermere Foundation, and illustrates how even a small amount can make a big difference for low-income and homeless children and their families.
The Windermere Foundation had a goal to reach $30 million in total donations by the end of 2015. Thanks to the generosity of Windermere owners, agents, staff, and our community partners, we reached that goal three months early! Because of this we were able to fulfill 636 grants and help 409 organizations that provide goods and services to those in need in our communities.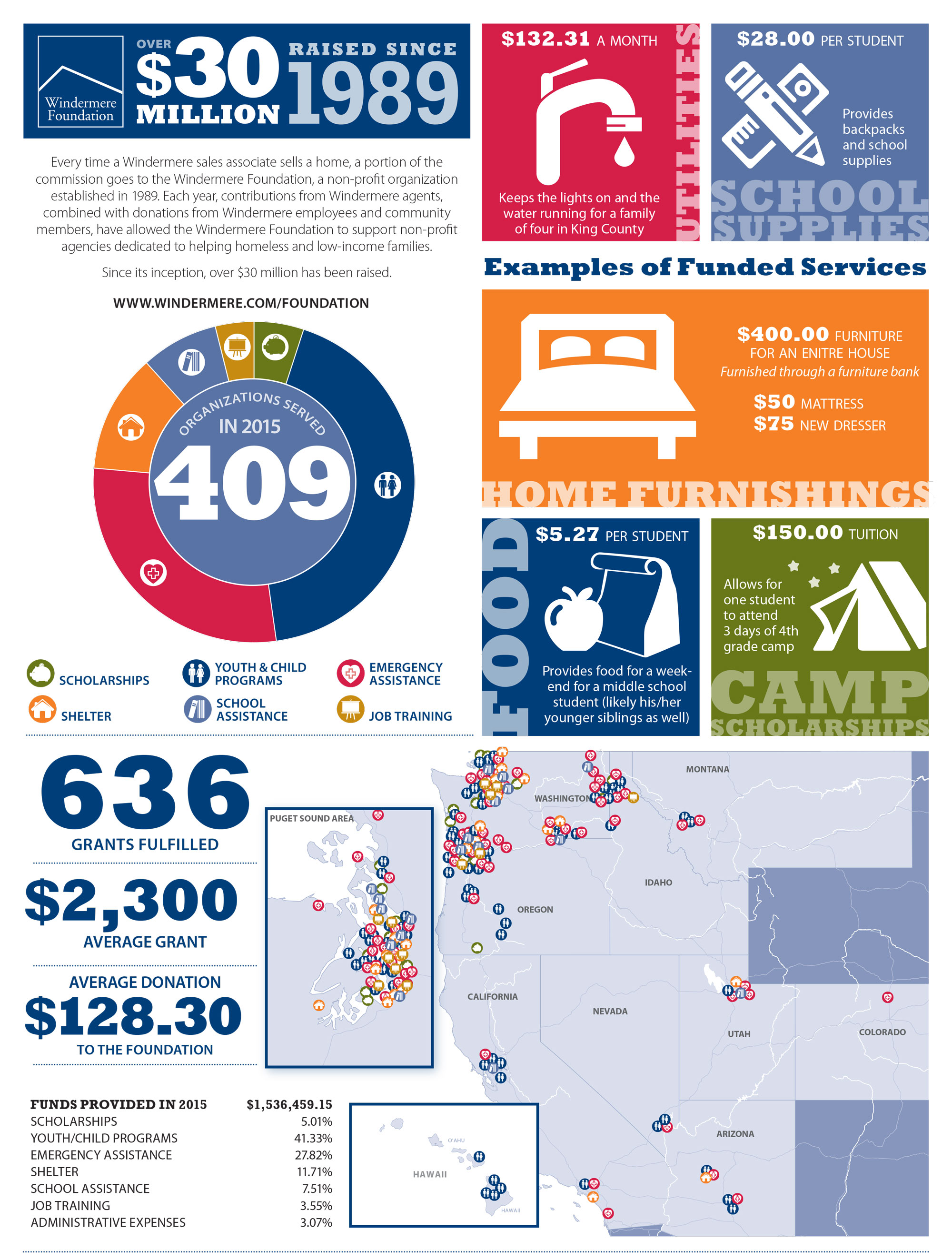 Committed to Gig Harbor
Whether you are an owner, manager, broker or staff member at Windermere Gig Harbor, we are committed to our community and our home – Gig Harbor.
This past year our brokers chose to donate a portion of our Windermere Foundation Funds to Fish Food Banks and Backpacks 4 Kids.
Windermere Owners, Managers, Staff and Brokers at Harbor Greens in Gig Harbor. Harbor Greens provided fresh fruits and vegetables to Fish Food Bank at cost with Windermere Gig Harbor's donation.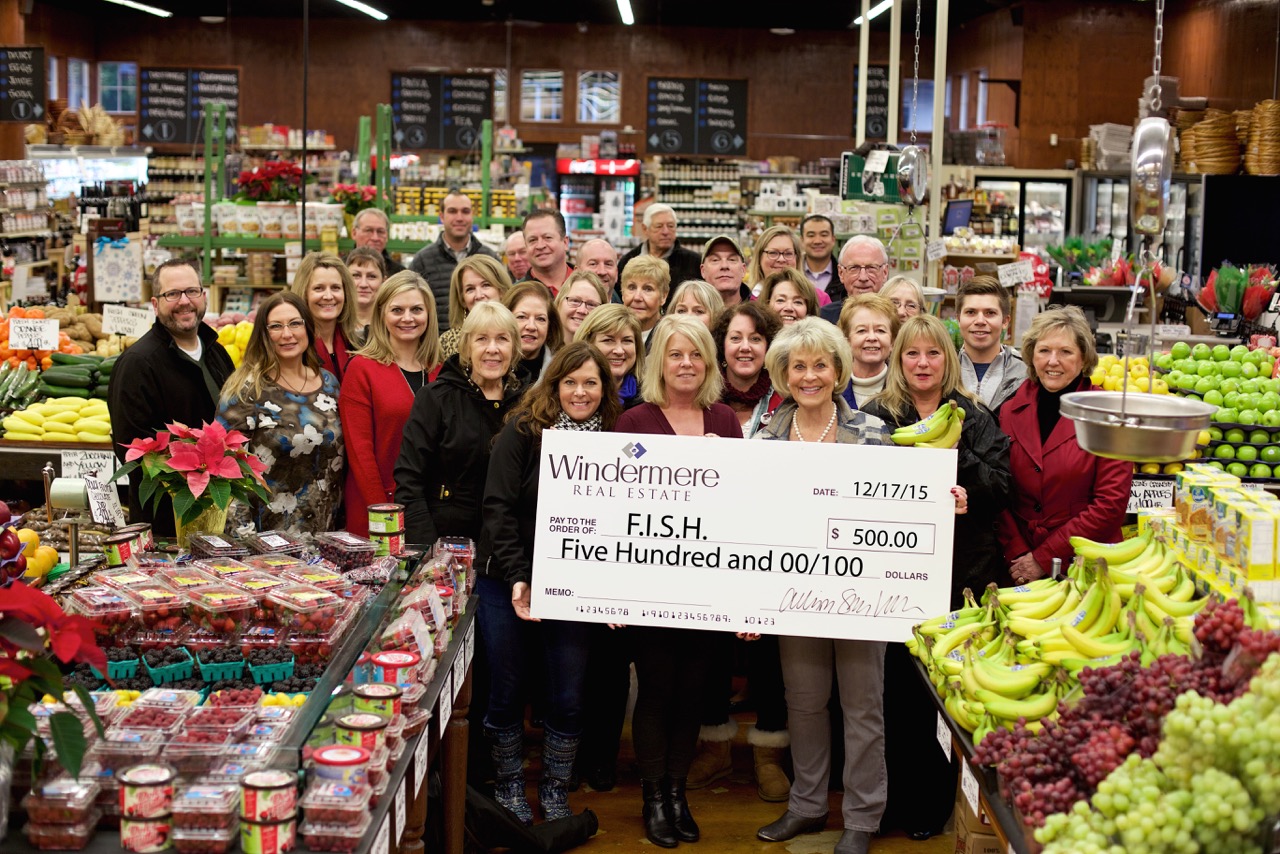 Windermere Gig Harbor Owners, Managers, Staff and Brokers at Costco in Gig Harbor. Windermere purchased Ham and Turkey for the Fish Food Bank.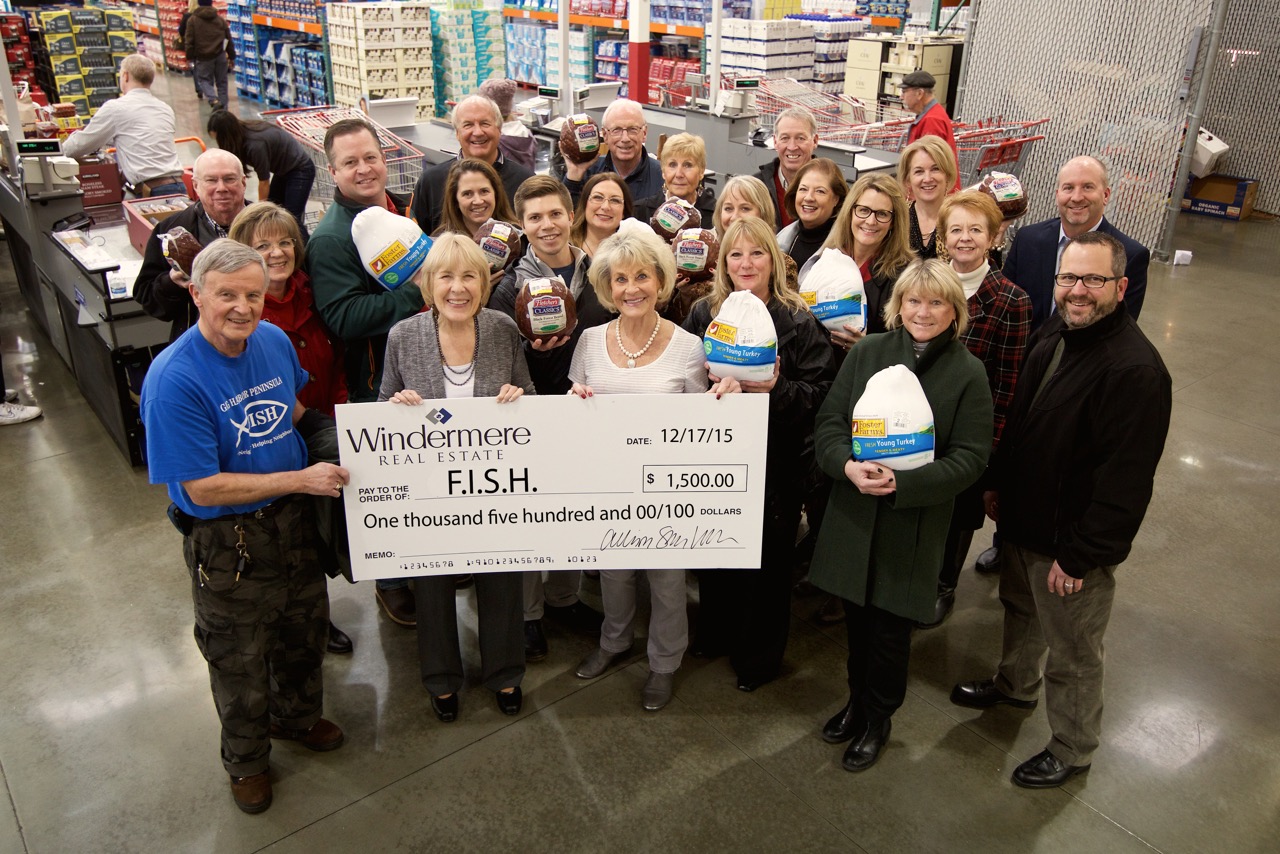 Windermere Gig Harbor presented a check to Backpacks 4 Kids at our Soundview office in Gig Harbor.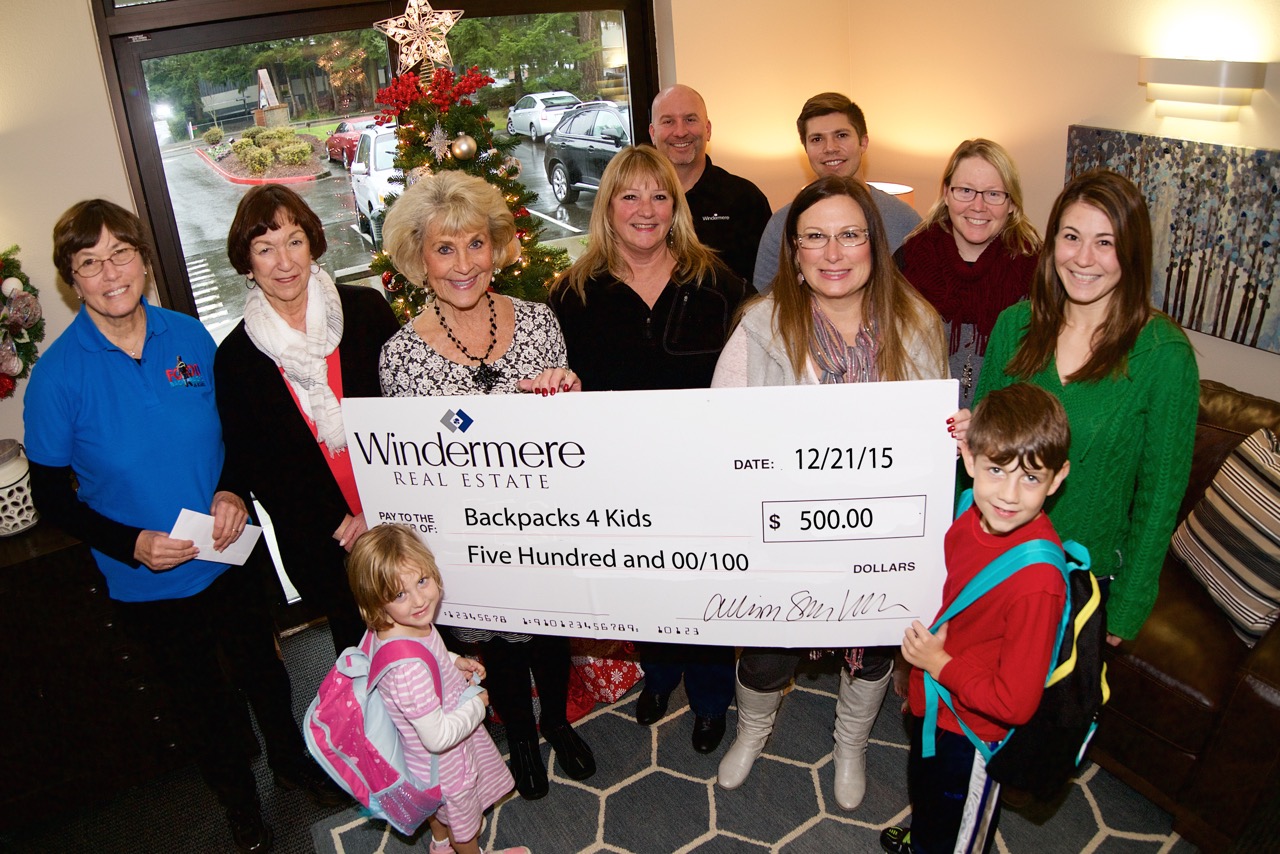 Posted on March 4, 2016 at 7:39 pm
Carl Peterson
Posted in
Uncategorized
Last Thursday all of us at Windermere Gig Harbor celebrated real estate, the Seahawks football season kicking off and Fall with a fun filled, exciting patio party at our office. Plenty of food and drinks were provided and even a special Smoothie drop off by my daughter from Edible Arrangements! Sponsored by Windermere Gig Harbor and Windermere Mortgage Services our brokers and guests enjoyed games, laughs and cheers to the football season!
Stay tuned for more information from Windermere Real Estate in Gig Harbor!
Posted on September 15, 2015 at 5:41 pm
Carl Peterson
Posted in

Real Estate, Uncategorized
Tagged

Carl Peterson, Edible Arrangements, Football, Gig Harbor, GoHawks, Kickoff, Real Estate, Seahawks, Smoothies, Windermere