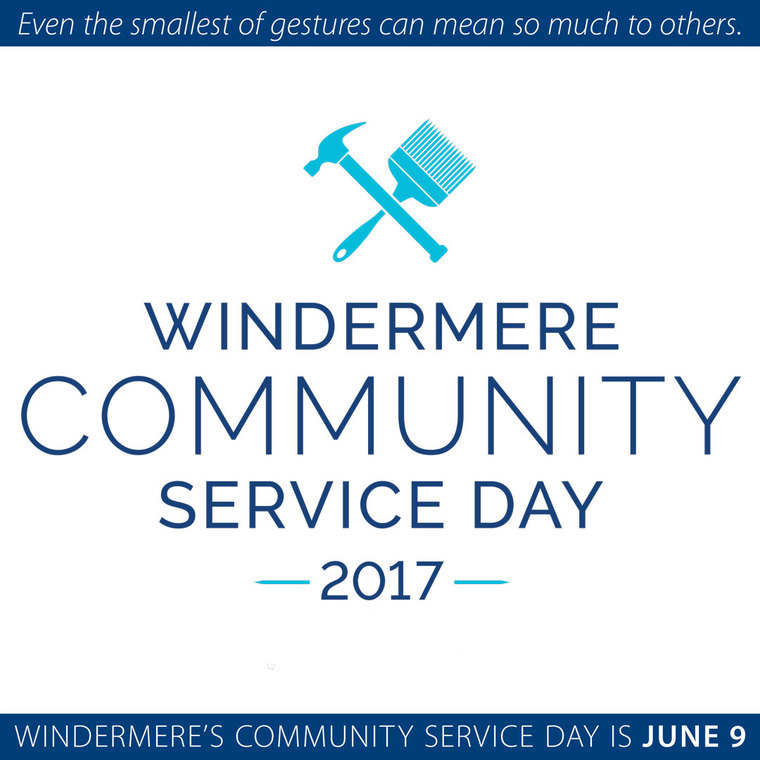 From Cap and Gown to Community Service
Posted in Community, Perspectives, and Windermere by Jill Jacobi Wood, OB Jacobi & Geoff Wood
Like many of you, our family has a high school student graduating soon who is both eager and excited to embark upon life's next phase. It wasn't all that long ago that for graduates, like ours, community service was something they did to pad their college applications, but now this important exercise is a requirement at most high schools. That's because a common belief is that community service links together the academic, social, and emotional elements of learning while giving kids the chance for personal growth through helping others. And hopefully those same kids will grow into adults who will continue to be engaged, positive citizens in their community.
This is a philosophy that we believe in wholeheartedly at Windermere. That's why every year our offices close their doors for one day to help make a positive difference in their communities. It all started in 1984 with a handful of agents who came together to help out a local elementary school that needed some TLC. Thirty-three years and more than one million hours of community service later, we've continued this tradition through neighborhood-enhancing projects in the areas where our Windermere teams live, work, and play.
We agree that community service shouldn't end with a cap and gown. Over the years, our team has proven this time and time again by embodying the notion that service to others is not something you do, it is who you are.
On Friday June 9, Windermere offices throughout the Western U.S. will close their doors for our company-wide Community Service Day. You can follow their projects on our Facebook page: www.Facebook.com/WindermereRealEstate.
Maybe you're thinking of selling, maybe you're thinking of refinancing, or maybe you're just curious about the market. But the question is, "What is that domicile of your's worth?"
Such a simple question should be returned with a simple answer, right? Well unfortunately, determining the value of your home–or any home for that matter–can be a tricky process. You can go online and nowadays there are endless websites that will promise you a fast answer with fancy charts and graphs. As tempting as it may be to trust this information, be wary of letting a computer program tell you what your largest investment is worth.
The trouble with these websites is that they have little to no local market information. They are not aware that a new park is being built, or that a four-lane highway is being re-routed, or that you've lovingly cared for and maintained your home.
The bottom line is this: If you're serious about getting an informative valuation for your home you should contact a local real estate professional. These professionals work with the actual people who will ultimately determine the value of your home–the home buyer themselves. This is their profession and they will be happy to sit with you and explain the current market conditions that affect your home value.