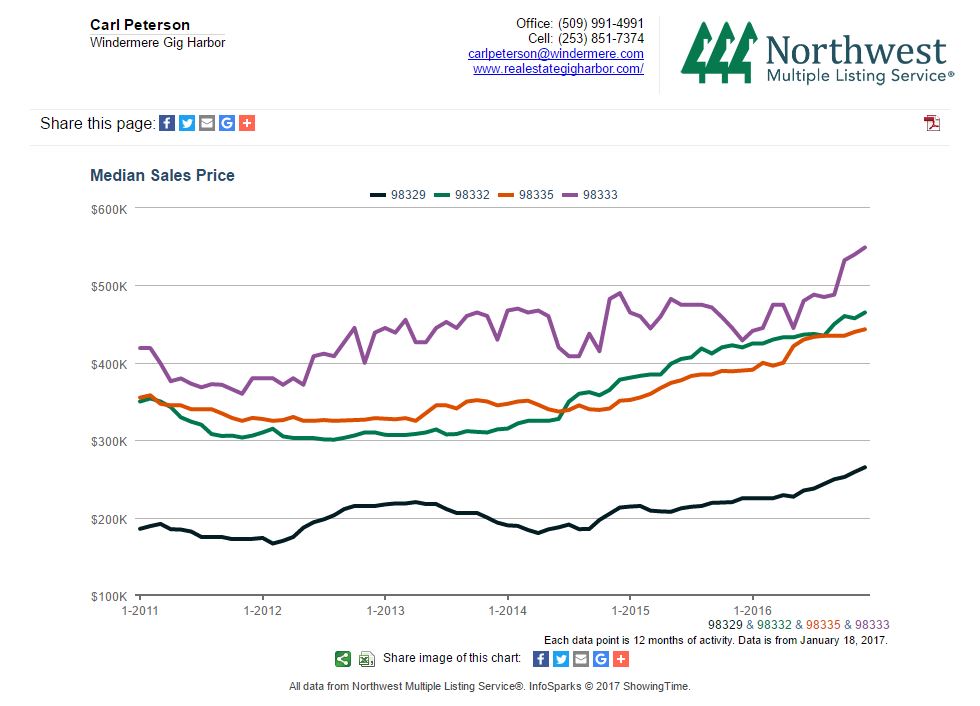 5 Year Trend for Gig Harbor and Fox Island Median Sales Price. Click the link below to see more.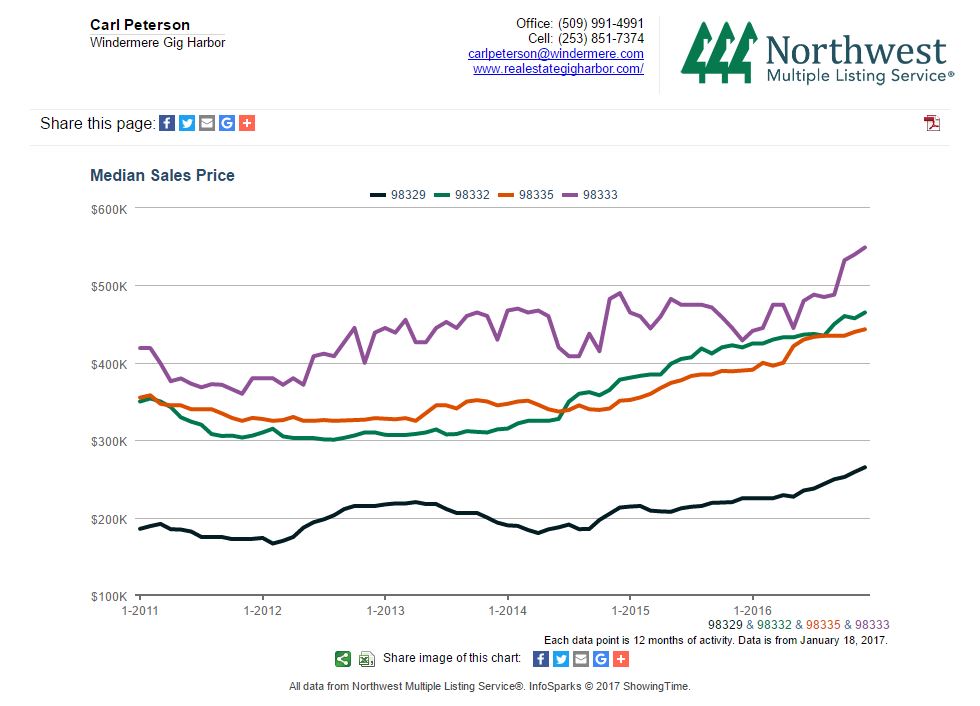 http://nwmls.stats.showingtime.com/infoserv/s-v1/Qrk1-sf8
Call us for more information!
Maybe you're thinking of selling, maybe you're thinking of refinancing, or maybe you're just curious about the market. But the question is, "What is that domicile of your's worth?"
Such a simple question should be returned with a simple answer, right? Well unfortunately, determining the value of your home–or any home for that matter–can be a tricky process. You can go online and nowadays there are endless websites that will promise you a fast answer with fancy charts and graphs. As tempting as it may be to trust this information, be wary of letting a computer program tell you what your largest investment is worth.
The trouble with these websites is that they have little to no local market information. They are not aware that a new park is being built, or that a four-lane highway is being re-routed, or that you've lovingly cared for and maintained your home.
The bottom line is this: If you're serious about getting an informative valuation for your home you should contact a local real estate professional. These professionals work with the actual people who will ultimately determine the value of your home–the home buyer themselves. This is their profession and they will be happy to sit with you and explain the current market conditions that affect your home value.
Sounds cliche right?! It is not. Becoming a real estate professional can lead to a lifetime of amazing experiences where you participate in helping people make the biggest "moves" in their lives and most likely their largest investments.
If you have ever bought or sold a home I'm guessing you can recall how emotional that experience was. Try to imagine your real estate professional during that experience. They were there for you to help navigate through the negotiations, the inspections, the appraisal the closing and more!
My personal experiences in real estate have led to life-long friends who have come to rely on me as a trusted advisor who has helped many of them make their dreams come true.
If you have been wondering what it would be like to help people make their dreams come true in real estate your timing is perfect. Current market conditions are ideal for starting a career in real estate.
We are actively hiring and training new and experienced agents at Windermere Gig Harbor.
Contact me to learn more about becoming a real estate professional with Windermere Real Estate. For more information click Getting Started Below.
I would love to meet you in person – so please feel free to contact me for a confidential meeting. You can also find me on Twitter or LinkedIn.